Home
>
Manual
>
Cloud DNS
Cloud DNS
This is a comprehensive manual for the Cloud DNS service. Shown below is the dashboard you will see if you have a subscription to this product. Based on your subscription options, you may or may not see all of the sub-tabs shown below.
Not interested in reading the manual?
We cover the vast majority of the tabs shown below in a 9 minute video:
How to configure Cloud DNS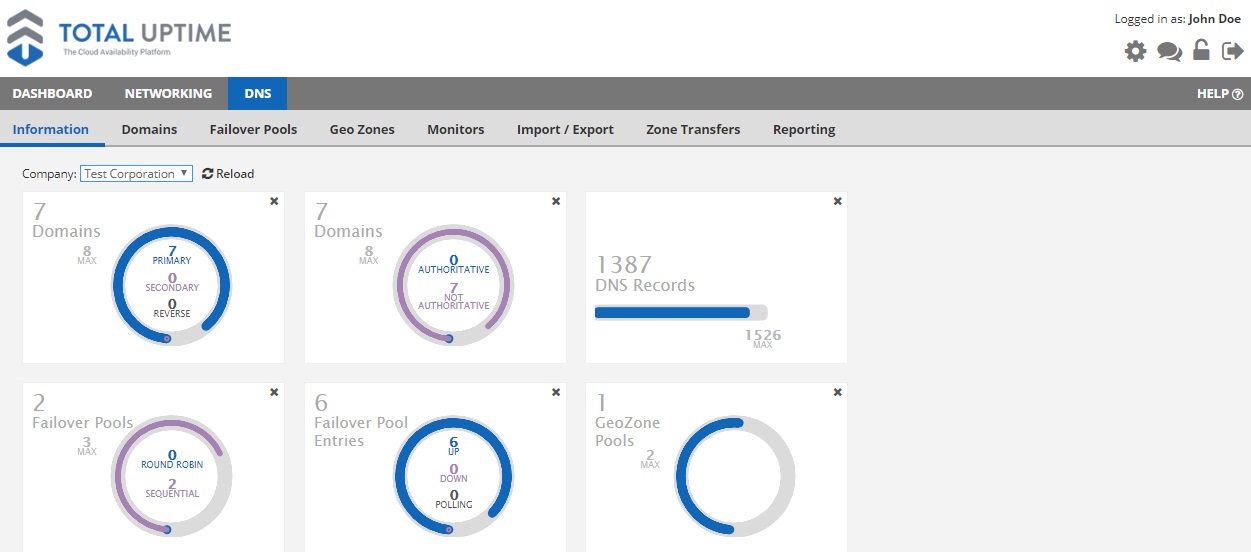 The information tab shown in this image will feature some of the latest features and functionality of the DNS service and is updated periodically as new releases are made available.
For more information about the other sub-tabs shown, please review the following pages.