Every day, more alarm panels are configured to report over the Internet instead of a landline. That's why it's important now more than ever to ensure that the IP addresses programmed into these communicators are rock solid and reliable.
An IP Address That's Yours – Like a Phone Number

If you're looking for a solution that gives you a static IP address that can be programmed into alarm panels and that never needs to change again, even if you did something radical like move your entire Central Station, you need Total Uptime Network Failover.
Total Uptime's proxy-based solution provides a IP address that never changes, and that never goes down. We give you the tools to configure exactly how incoming traffic is routed. Send communicator signals to any other "real" IP address or DNS host name on the Internet. Not only does this give you the flexibility to change the actual IP addresses or even ISP provider behind the scenes, it protects your network from DDoS and other malicious attacks as well.
Added Attack Protection
Imagine if someone discovered your communicator IP addresses today and attacked them with just enough volume to saturate the lines. No communicator signals would make it through. We block these attacks.
Traffic Flow Diagram with Total Uptime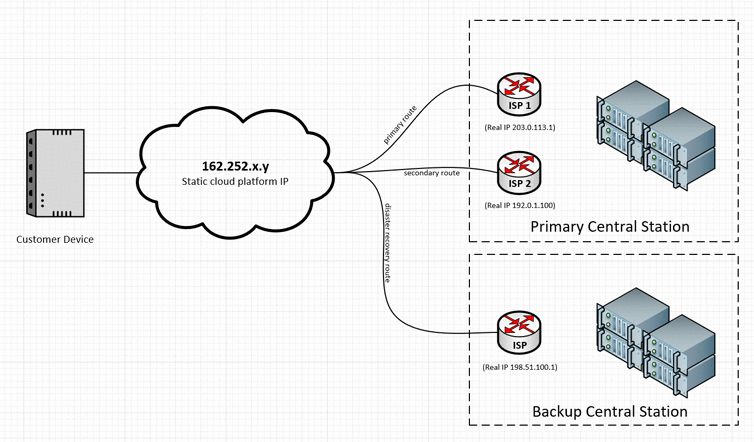 Easy Web-Based Controller
Easily change routing in an instant. Simply log in to our web-based management interface to make changes whenever you need. You are in the driver's seat!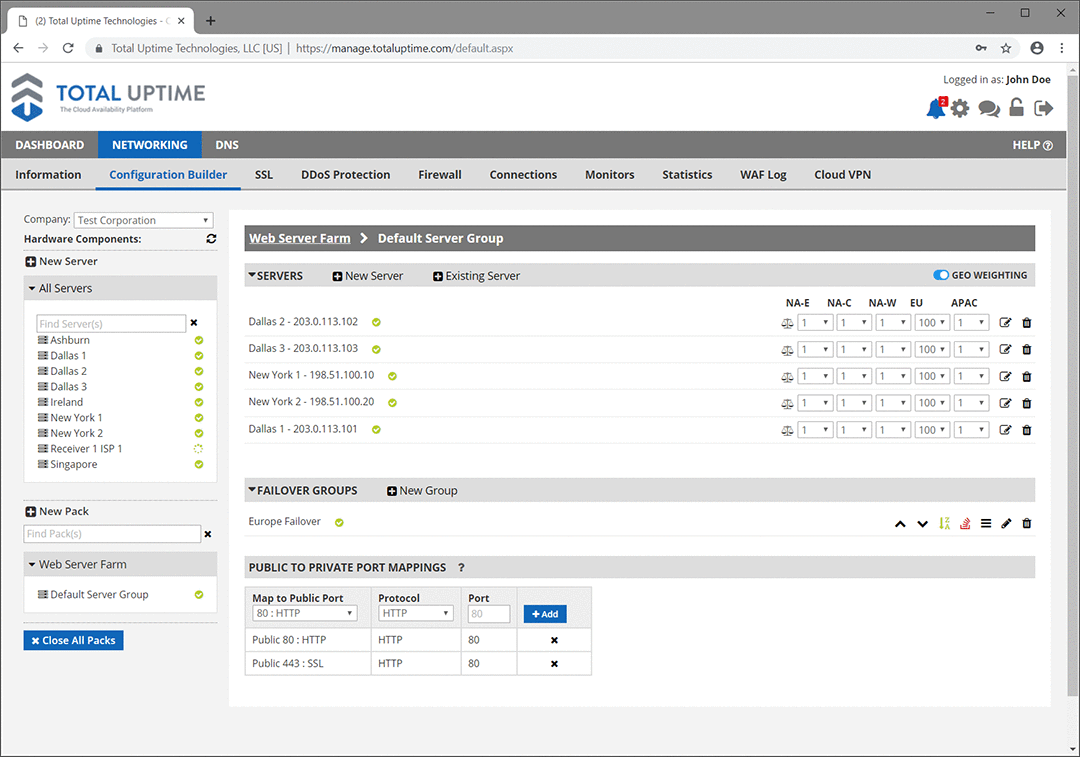 Extremely Affordable
Total Uptime Communicator Failover is $49/month or $468/year for a single IPv4 address. If you'd like two IPv4 addresses on separate subnets for even higher levels of redundancy, the cost is $74/month or $699/year. Sign up for a no obligation trial and our 24×7 support team will even help you configure it all.
If you have questions, contact us. We've been serving alarm companies with this solution since 2011 without a single minute of downtime. We know we can do the same for you.
Unlimited 24x7x365 Support

Our team is here every day to help, even during a free trial! Reach out to us for help with configuration at any time.