This is the Cloud DNS Data Tab, a sub-tab of the Cloud product section in the web-based management interface.
Depending on your permissions, you may not see this tab.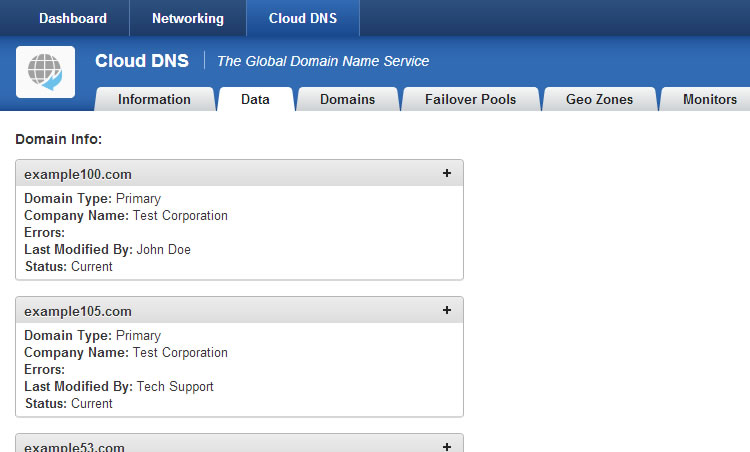 The purpose of this tab is evolving. Today it displays boxes for each of your domains alerting you of any "Errors", "Last Modified By" and "Status". If you click the + symbol in the top right corner of the box, you can create a widget to display on the main cloud dashboard. Any number of domain boxes can be added to the same dashboard widget, or created as separate widgets. By doing this, you can instantly see the status of the domains you select on the main dashboard when you first log in.
We are working to provide additional data points as well as features and functionality to this data section and will update the manual accordingly.