---
What Went Down in 2018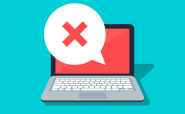 Despite whatever bad news you read in this article, we encourage you to remain positive. It's just human nature to have a curious interest in the calamities of others. So if that's what gives you your kicks, feel free to enjoy our 2nd annual dispatch on some of the most interesting outages of the past year. Just don't forget to keep your spirits up.
read more
---
Major CenturyLink Network Outage to Close 2018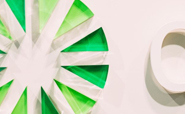 We end the year with a major CenturyLink outage that started early Thursday morning for many and spread across the country, according to reports on Reddit and elsewhere like here and here affecting Internet, 911 services and other internet-dependent services like waves and VoIP. This is also affecting other providers who lease long haul connectivity from them, such as TATA Communications and GTT, to name a couple.
read more
---
Network Availability – Is it important to you?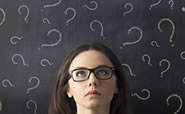 Alright, we admit that our company has a certain obsession with network availability we collectively call "uptime". It's even in our name. We're totally committed to keeping services up and running for our clients. And while uptime is our best friend, we seem to spend a lot of time thinking about the enemy: downtime.
read more
---
Surprising Cloud Adoption Trends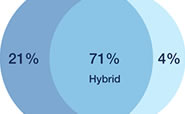 We all know that businesses are moving to the cloud. But how? Anyone who knows the basics of cloud technology is also aware that there are many approaches to the adoption of cloud technology. An enterprise can choose from public, private, or hybrid solutions. They can go with only one cloud provider or they can develop a multi-cloud approach. Knowing how businesses are using the cloud will benefit any company that offers services to them.
read more
---
Leading Causes of Downtime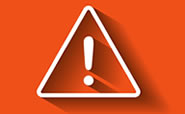 IT systems go down for a lot of reasons. Some downtime causes are obvious, while others take some time to understand. And still others are just plain comical. In this article we'll have a look at different approaches to assigning blame for outages, and we'll offer a short list of our own. The concept of downtime applies to so many different arenas in the world of IT, and trying to compare them one-for-one doesn't always work. Let's start by having another look at what we mean by downtime.
read more
---
Is Liquid Cooling Worth The Risk?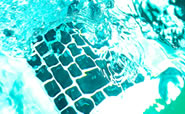 Water and computers don't mix, right? So why would anybody want to try to cool computer equipment with water? Lots of reasons. But the first thing you think, of course, is this: "Will it leak?" Well, probably not -- but we'll get into that. You should know that water and computers are definitely not mutually exclusive. In fact, you might be amused to learn about a 1940s computer that was powered entirely by water. We'll tell you more about it at the end of this article. But first let's deal with the matter at hand.
read more
---
Can Too Much Redundancy Impact Availability?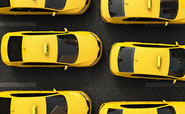 Good design is one of the keys to system success, but overengineering can bring it all down in an instant. After unabashedly extolling the virtues of redundancy in a recent article, we thought we would ask the next logical question: Is it possible to have too much redundancy?
read more
---
Selecting the Right Monitors for Your Website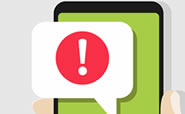 Website monitoring is all about verifying and tracking the uptime, functionality, and performance of a website. There are many ways to accomplish that. It can be done with fully developed software using a graphical user interface (GUI), or with simple instructions in a command-line interface (CLI).
read more
---
Redundancy: When Too Much is Just Right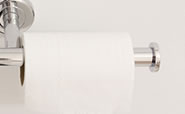 Redundancy is indispensable in the world of information technology. Of course, redundancy is not welcome in every aspect of life. But in information technology or aviation engineering, that can be a very good thing.
read more
---
Proactive IT Maintenance to Minimize Downtime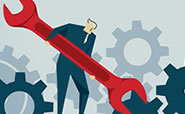 The next catastrophe could be just around the corner, but if you prepare for it, you might be able to avoid it altogether. If you don't have a robust proactive maintenance program for your IT environment, it may just be (in the vernacular) an "accident waiting to happen".
read more
---
Top 6 Tools for DNS Troubleshooting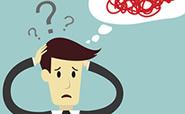 Troubleshooting never ends. Problems in network computing can happen at many different levels. One technology that every internet user depends on is DNS, which stands for domain name system. A domain name is an alphanumeric designation for an IP address. DNS servers are the databases that manage the hierarchical domain name system. Sometimes these servers are not configured properly. That's where the DNS troubleshooting comes it.
read more
---
What Went Down in 2017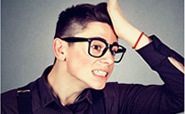 The internet is replete with Top Ten lists and other rankings. But the criteria for distinguishing between #1 and #10 is often no more than personal whim. So with the caveat that these are not necessarily the worst or the biggest, we've decided to list and describe some of the most interesting outages in the world of cyberspace in 2017.
read more
---
Why Ransomware is a Threat to Availability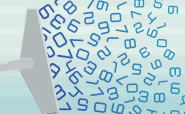 Ransomware has vividly shown how truly devastating a ransomware attack can be upon businesses and organizations that rely on an omnipresent connection with their customers, users and partners. This is why high availability and disaster recovery solutions are so imperative today. A ransomware attack is indeed a disaster that can take an organization offline and out of commission.
read more
---
Does the Cloud have a Layer 1 or Layer 2?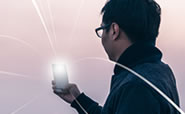 The focus has changed in recent years from ensuring connectivity to maintaining the availability of our applications. Since these virtual machines now reside in the higher layers of the OSI model, they can be maintained through software defined networking and other cutting-edge technologies
read more
---
Hybrid Cloud. Hybrid IT. Hybrid Availability.
There is a lot of talk about hybrid these days when it comes to IT. For the past five years or so, the Hybrid Cloud has been a hot topic as organizations are now open to hosting their digital services and data beyond the walls of the datacenter perimeter. Recently, the new approach of managing IT within the enterprise, called Hybrid IT, has come to the forefront.
read more
---
Minimize risk. Maximize availability.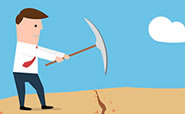 Businesses take risks. It comes with the territory. But that doesn't mean that an enterprise should push blindly forward, ignoring the potential threats to availability and ultimately its success. Risk assessment is essential to understanding the territory and blazing the trail ahead. And risk mitigation is the key to controlling those factors that endanger IT uptime. It all starts with a framework.
read more
---
Root Cause Analysis to Maintain Uptime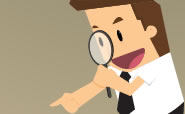 Root cause analysis is an excellent tool for keeping your IT infrastructure healthy. You may need some in-depth troubleshooting to correct an ongoing issue. Or you may be tasked to do a postmortem on a problem that is already resolved. RCA is also a very good approach for dealing with intermittent issues. Whatever the situation, root cause analysis can be your best friend if you are trying to keep an IT service up and running well.
read more
---
Server Hardening for Security and Availability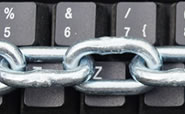 Server hardening is a necessary process. And it's a never-ending one. From the moment you pull the machine out of the box (or create it in the virtual environment), it pays to be thinking about security. But server hardening can do more than keep your machine safe. It will help with performance, and it can even play a part in keeping your machine online and available.
read more
---
Decrease Downtime with Change Management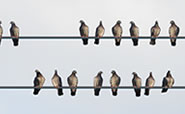 Service providers do everything they know how to avoid downtime. Generally the best practice is not to touch a live network. If it ain't broke, don't fix it. But change is inevitable, and eventually every network or system will need improvements. The trick is to handle these changes with little to no disruption of running services. That's the purpose of change management.
read more
---
Why You Need a Web Application Firewall (WAF)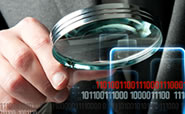 One of the mantras for today's enterprise could be, "living on the edge." With the proliferation of the cloud and the digital services and mobile apps that it hosts, today's enterprise is all about the edge. Chances are your company or organization has a web presence on the Internet thanks to Web 2.0, which gives your customers the ability to interact with your web sites and their integrated web applications that service requests. Unfortunately, it also gives hackers the ability to interact as well. According to the 2016 Verizon Data Breach Investigation Report, 40% of all data breaches involved web application attacks.
read more
---
Does Convergence Impact Uptime?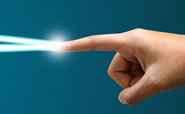 One of the biggest trends in data center infrastructure is convergence. Actually it has been happening for some time. Equipment footprint has been getting smaller for years. Functions that used to be handled by huge dedicated machines are now accomplished by modular cards. Specialized servers, switches, routers, and other network devices have been combined into multi-service boxes. Now with the advent of virtualization and the cloud, the footprint is getting even smaller. But with higher convergence comes a significant increase in complexity. And when complexity increases, availability usually suffers.
read more
---
Website Down? Understanding Why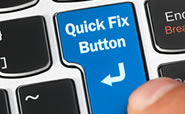 "The website is down again!" That can be pretty frustrating. In the heat of the moment, most of us don't really care why it is down -- we just want back online. But the curious user may want to know more. What could make a web server unreachable? Why do they go down in the first place? To understand more, we should start with some basics.
read more
---
Is the TCP/IP Protocol on the way out?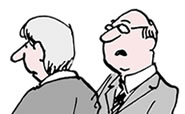 It's pretty clear that TCP/IP is an integral part of any existing IT infrastructure. That clearly includes the cloud. The internet protocol links network components across any number of technologies. Routing protocols direct internet traffic. TCP ensures transmission reliability. TCP/IP is used both internally in the cloud as well within the supporting network infrastructure that may be transparent to the cloud environment.
read more
---
The Foundation of Networking – It's about Availability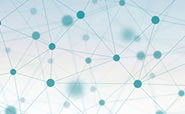 As we look forward to even greater advances in technology, sometimes it helps to take a look back. Many of us take for granted the connectivity that we enjoy across a wide variety of applications. Sometimes it is seamless, and other times – well, we know that improvements are on their way. But the applications we use every day are undergirded by a whole array of technologies. And when these lower levels are out of service, then nothing works.
read more
---
Making a Case for Cloud and its Disruptive Benefits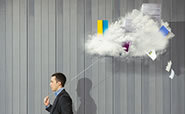 Once again, society is on the cusp of witnessing another disruptive influence that has the ability to change the course of the business world. Thankfully, the phenomenon known as "cloud" (which includes computing, infrastructure-as-a-service, software-as-a-service and much more) has few doubting its abilities to disrupt the way we conduct business today.
read more
---
The Essence of Uptime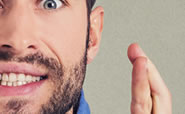 Uptime is a key performance indicator (KPI). Some would say it is the key performance indicator, the sine qua non, of productive computing. If you can't keep your system operational, you have nothing. None of the many functionalities – the bells and whistles – matter one whit if your customers can't access your site or service. The expectation in the industry is for near 100% uptime.
read more
---
EPO: Emergency Power Off or Extremely Probable Outage?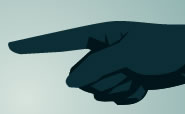 Have you ever thought about the necessity of EPO buttons in data centers? If you think they are required by law, you are incorrect. Sadly, many believe they are, including data center designers, and they still result in outages even today. We think EPO should be an acronym for Extremely Probably Outage.
read more
---
Cloud Service Level Agreement Expectations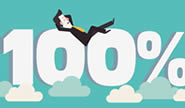 Service Level Agreements (SLAs) are essential in the IT business. IT managers should know what to expect from their service providers. You should fully understand any SLA before signing it – especially when it comes to uptime. Everyone who has been around IT support has heard of Service Level Agreements. As we consider what is expected regarding uptime in SLAs, it might be helpful to briefly have a look at what SLAs are and their purpose
read more
---
Downtime is no Longer Acceptable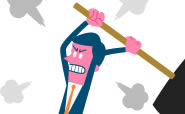 If you went to bestbuy.com and the site was unavailable, how long would it take for you to go to amazon.com or elsewhere to find what you wanted? On average, it's less than 30 seconds; it used to be much longer, but our society has grown impatient. If you're not available when customers are looking for you, they will move on.
read more
---
What is The Cloud? A Technical Explanation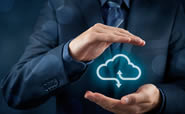 The Cloud – we hear that phrase thrown around a lot. It is obviously a special place because nearly every company wants to go there, probably because we hear how wonderful everything works in the cloud. Those who go there are promised a great deal of cost savings as well. No wonder everyone is talking about it.
read more
---
Digital Realty / Telx Atlanta Power Outage
On July 12th a major power event occurred at the prominent carrier hotel at 56 Marietta Street responsible for network interconnections for a significant portion of the southeast including over 60 carriers and over 100 telecom providers. The incident occurred during planned power distribution upgrades and created quite a number of issues for both regional and national organizations
read more
---
The Need for Increased Availability is Now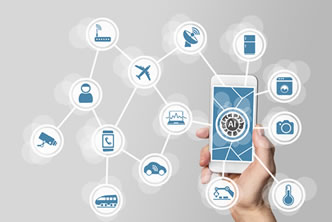 Our predictions for the last half of 2017: Ransomware will keep evolving, the rise of IoT will pave way for increased DDoS Attacks, IPv6 Traffic will continue to grow exponentially, Machine Learning and AI will be applied to enhance security, and the need for increased availability is now.
read more
---
The True Costs of Downtime for IT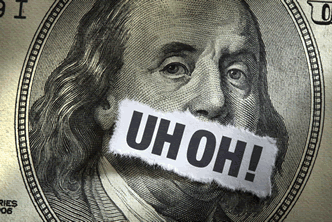 Downtime is a dirty word in the IT business. Unplanned outages are unacceptable and should not be tolerated. In a universe where customers expect services to be available 99.999% of the time, any time your IT service offering is down is costly to your business. And the true cost of downtime may be more than you realize.
read more
---
Significant Growth Predicted for Hybrid Cloud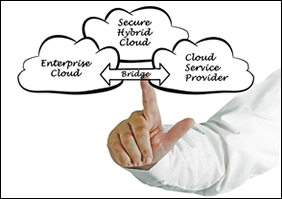 In a recent Computer World article, Technology Business Research shared their prediction for cloud growth in 2015. 33% growth rate for private cloud, 25% growth rate for public cloud and a whopping 50% growth rate for hybrid cloud all when compared to 2014 data.
read more
---
Significant Cloud Outages of 2014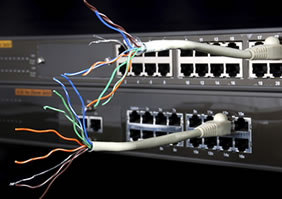 There is no question that the cloud is imperfect. Whether your business uses public, private or a hybrid cloud, outages happen all the time and are a part of life. At Total Uptime, we know this fact quite well, and that's the primary reason we created our Cloud Networking solutions. Here are some of the biggest cloud outages of 2014 that disrupted service for millions around the world.
read more
---
Our Cloud is Different Than Yours
A day doesn't go by where we are yet again annoyed with how flippant organizations are in using the word "cloud" for what appears to be a marketing hype. Take Western Digital and their My Cloud product for which I have seen many TV commercials as of late. It is simply a personal cloud storage device. What's really "cloud" about it? Other than the fact that you can access it remotely, nothing! It gives honest, legitimate cloud providers like Total Uptime a bad rap.
read more
---
Heartbleed Bug / Vulnerability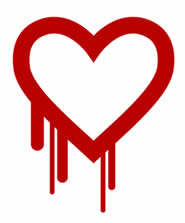 We've been receiving a lot of inquiries regarding the Heartbleed Bug, a vulnerability in the popular Open SSL cryptographic software library. Simply put as described at heartbleed.com, "The Heartbleed bug allows anyone on the internet to read the memory of systems protected by the vulnerable versions of the OpenSSL software. This compromises the secret keys used to identify the service providers and to encrypt the traffic..."
read more
---
Downtime costs $7900 per minute, on average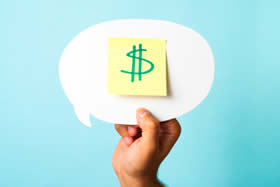 The cost of datacenter downtime has increased more than 40% for many companies over the last 3 years, according to a recent study by Ponemon Institute, sponsored by Emerson Network Power. The report analyzes 67 datacenters...
read more
---
Why a Web Application Firewall
IT managers are faced with many difficult decisions today. The demands of performance, security, and economics are difficult to reconcile, and are only getting more challenging with the increasing number and complexity of internet attacks.
read more
---